Current Issue
Published July 23, 2019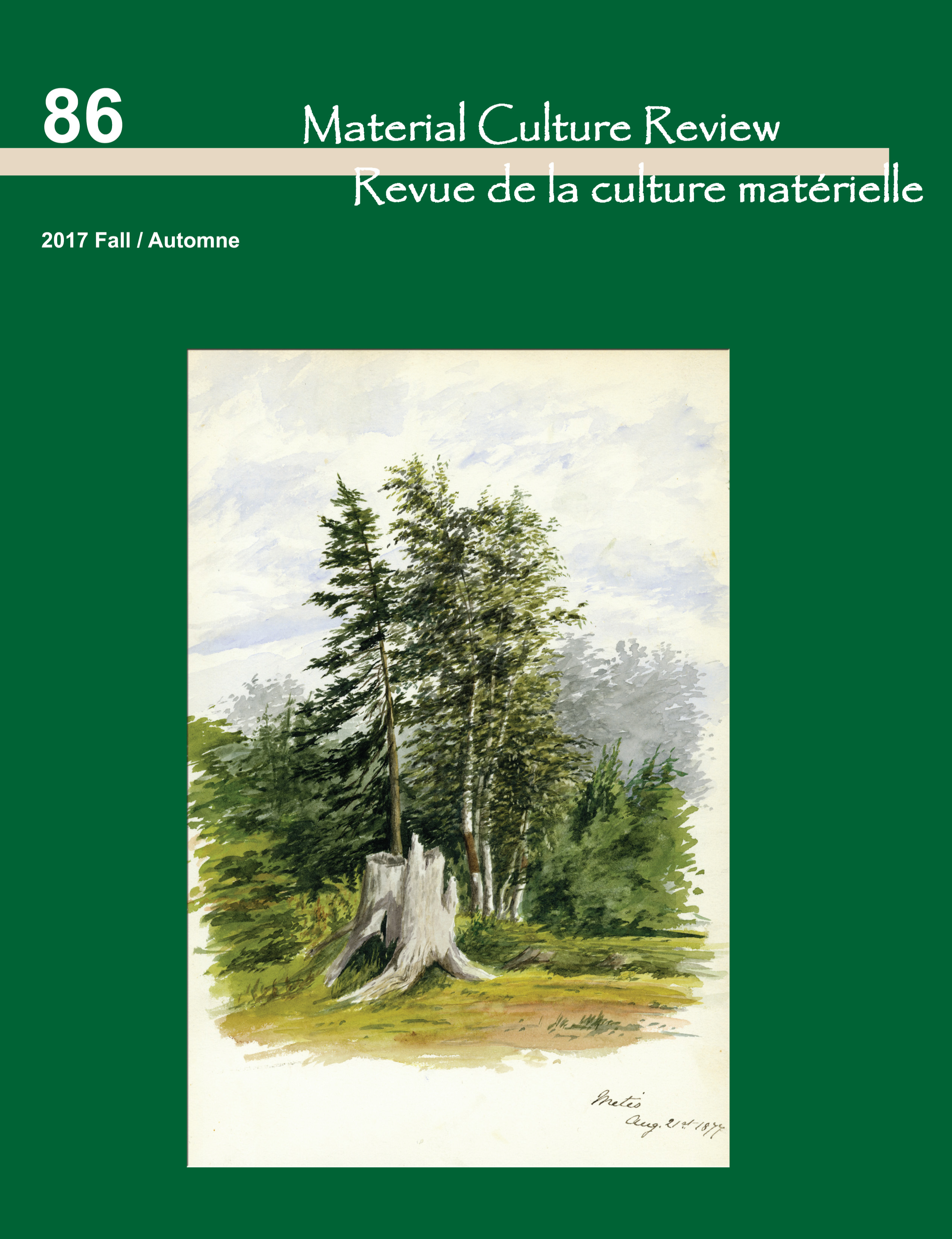 Material Culture Review provides a venue for refereed articles and research reports encompassing a range of approaches to interpreting culture through an analysis of people's relationships to their material world. Critical reviews of books, exhibitions, and historic sites, artifact studies and reports on collections encourage the use of material evidence in understanding historical change and continuity.
Announcements
Call for Papers
Material Culture Review/Revue de la culture matérielle (MCR) is Canada's only scholarly journal dedicated to the study of material culture. Published twice annually, the journal documents cultural artifacts, describing their historical contexts and roles in society.
Material Culture Review invites submissions of new research on material culture and its related topics from the fields of cultural history, public history, art history, cultural geography, folklore and/or ethnology, archaeology, anthropology, architecture, and museum, conservation and heritage studies. The editors encourage submissions from scholars at any phase of their career, curators and professionals from the museum and heritage world, and from independent scholars with an interest in material culture. Papers may be submitted in English or French languages.
More…
MCR is published twice a year and is distributed to more than 250 universities, research institutes, museums, and libraries in 20 countries. It is indexed in America: History and Life, Journal of American History, Technology and Culture's "Current Bibliography in the History of Technology" and Annual Bibliography of Ontario History. MCR is also indexed on the CHIP database, available through the Canadian Heritage Information Network (CHIN).