The 10th Raddall Symposium, held in early July 2017 at Acadia University, was a collegial, productive, and wide-ranging discussion of Atlantic Canadian literary criticism, animated by a collective desire to acknowledge and extend the influence of Herb Wyile's work in this field. Building on the momentum of this conversation, Studies in Canadian Literature is planning a special issue that will feature scholarly essays based on papers presented at the conference and personal memoirs about our friend and colleague.
As one of the country's most influential critics, Herb Wyile's writings on regionalism, historical fiction, and neoliberalism fundamentally re-framed many of the core debates in Canadian literary criticism. This is especially true of Atlantic Canadian literature. In "As For Me and Me Arse: Strategic Regionalism and the Home Place in Lynn Coady's Strange Heaven," for example, Wyile argued persuasively for "Atlantic-Canadian literature's increasing and subversive self-consciousness" and he praised the way that this new found self-awareness "was foregrounding and deconstructing the way in which Canada's eastern edge tends to be framed from outside." Similarly,  in his prize-winning Anne of Tim Hortons: Globalization and the Reshaping of Atlantic-Canadian Literature, he focused on the ways that the forces of globalization and neoliberalism often commodified the complex lived reality of the Atlantic Canadian experience.
Ten years out from "Surf's Up: The Rising Tide of Atlantic-Canadian Literature" (SCL 33.2, 2008), a special issue edited by Wyile and Jeanette Lynes, this volume will once again attempt to re-frame debates surrounding Atlantic Canadian literature. Following the example of Wyile's wide-ranging curiosity, this call for papers places no limitations on historical periods, subject matter, authors, or genres. Papers that re-consider any aspect of Atlantic Canadian Literature's past, present, and /or future are welcomed. Possible topics include, but are not limited to:
Atlantic Canada in the context of globalization
The representation/re-purposing of history and culture
The natural environment and resource extraction
Changing patterns of work
The folk paradigm
Gender, masculinity, sexuality
Outmigration, tourism, and other forms of movement in and out of the region
Essay submissions should be 6000-8500 words, including Notes and Works Cited, and should conform to the MLA Handbook, 7th edition.
This special issue is also an opportunity to acknowledge Herb Wyile's personal attributes and less tangible contributions to the field. Canadian literary criticism's consummate "glue guy," Herb mentored junior colleagues, read and responded to peoples' work both formally and informally, cultivated relationships and longstanding collaborations, was a stalwart presence at conferences, and performed every conceivable behind-the-scenes task that made our work possible and enjoyable. Alongside essays that build on and extend Herb Wyile's formidable body of scholarship, we welcome personal reflections of 2000-4000 words.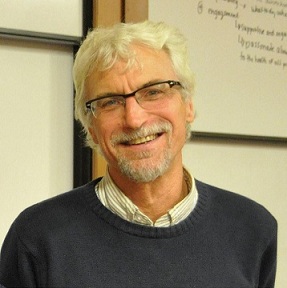 Please submit essays electronically via Word attachment to scl@unb.ca. Deadline for submissions is 30 September 2017.
For more information, visit the journal's website at http://journals.hil.unb.ca/index.php/SCL or contact
Paul Chafe at pchafe@ryerson.ca
Alexander MacLeod at alexander.macleod@smu.ca
Peter Thompson at peter.thompson@carleton.ca