Studies in Canadian Literature/Études en littérature canadienne (SCL/ÉLC) is a biannual, bilingual journal devoted to the study of Canadian literature in English and French, and published at the University of New Brunswick in Fredericton. SCL/ÉLC is peer-reviewed, and welcomes submissions on all aspects of Canadian literature.
The Editor of SCL/ÉLC is Cynthia Sugars (cynthia.sugars@uottawa.ca). The Managing Editor is Kathryn Taglia (scl@unb.ca). The journal has published continuously since 1975, when it was founded by Barrie Davies, Desmond Pacey, Roger Ploude, and Michael Taylor. Past editors are Kathleen Sherf, John Ball, Jennifer Andrews, and Herb Wyile.
SCL/ÉLC is indexed in the Canadian Periodical Index, the MLA Index, and the American Humanities Index; it is available on-line in the Canadian Business and Current Affairs Database and in microform from Micromedia Inc. It is a member of the Canadian Association of Learned Journals, the Association of Canadian Studies, and the Canadian Magazine Publishers Association.
Publication of the journal is made possible by grants from the Social Sciences and Humanities Research Council of Canada, the University of New Brunswick, and the Province of New Brunswick.
---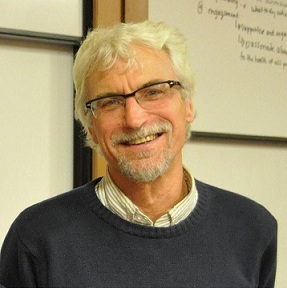 Announcements
Call for Papers: ***Deadline Extended Until March 21*** Re:Confederating Canada: New Approaches to Nineteenth-Century Canadian Literature

The 150th anniversary of Confederation presents an ideal moment for wide-ranging critical reflection on the longer historical context of these earlier debates. This special issue of Studies in Canadian Literature/Études en littérature canadienne offers contributors a timely opportunity to explore these questions across a variety of historical and theoretical contexts. We welcome submissions on all authors or topics relating to nineteenth-century Canadian literature.
Posted: 2017-01-10
More...

Seeking donations! The Herb Wyile Prize in Canadian Literature

Studies in Canadian Literature/Études en littérature canadienne is working to establish a Canadian Literature prize in honour of Herb Wyile (see the description below). As many gathered in Wolfville for a memorial service that brought together family, friends, and colleagues from Acadia and elsewhere, our talk naturally turned to ways that we could honour a colleague who was known for both his collegiality and scholarship. A Canadian literature prize in Herb's name seemed like a fitting memorial.
Posted: 2016-09-21
More...