JNBS/RÉNB is an online, multidisciplinary journal that will feature peer-reviewed research and commentary about New Brunswick in English and French. The only such journal of its kind in New Brunswick, JNBS/RÉNB seeks to become a forum for ideas and debate about the province and its place in the wider Canadian and global contexts.
JNBS/RÉNB est une revue électronique bilingue (anglais-français), consacrée à la diffusion de travaux de recherche et de commentaires rédigés au sujet de la province du Nouveau-Brunswick. Unique en son genre au Nouveau-Brunswick, JNBS/RÉNB vise à devenir une tribune pour des idées et des débats ayant trait à la province et à son rôle dans le contexte élargi du Canada et sur la scène mondiale.
---
Remembering Herb Wyile, 1961–2016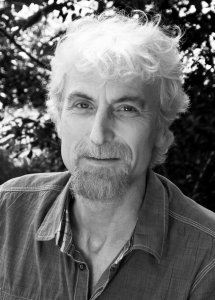 We are saddened by the loss of JNBS/RÉNB Advisory Board member Herb Wyile. Our friend and colleague died unexpectedly this summer after a short illness. A professor of English at Acadia University in Nova Scotia, Herb was a beacon of generous scholarship and cultural work. A tireless scholar, editor, and conference organizer, as well as a model academic citizen, he touched the lives of many of us personally. He loved the work that JNBS/RÉNB is doing, and he took every opportunity he could find to make his home province of New Brunswick a better and more informed place. We will miss his intelligence, humour, and friendship, as well as his important scholarly and cultural contributions to the region.
JNBS/RÉNB is on the organizing committee of the July 2017 Thomas H. Raddall Conference at Acadia University that will be held in Professor Wyile's memory.
Announcements
No announcements have been published.