The Beauvais Missal: Otto Ege's Scattered Leaves and Digital Surrogacy
Abstract
While single manuscript leaves in the United States were sourced from hundreds, perhaps thousands, of manuscripts and distributed by many bookdealers, a large portion of the Canadian corpus of around 650 leaves can be traced to a single source in the mid-twentieth century: Cleveland educator, collector, and dealer Otto F. Ege. Because of this common origin, an analysis of the Canadian corpus presents intriguing possibilities for the identification of related membra disiecta. This article presents a case study focusing on the four Canadian leaves from the late thirteenth-century Beauvais Missal.
Keywords: Codicology, Otto Ege, membra disiecta, manuscript fragments, fragmentology, liturgy, manuscript studies, medieval manuscripts
Résumé
Alors que les pages détachées de manuscrits conservées aux États-Unis proviennent de centaines, peut-être de milliers de manuscrits et ont été disséminées par de nombreux marchands de livres, une part importante du corpus canadien d'environ 650 pages est attribuée à Otto F. Ege, enseignant et marchand de livres au milieu du XXe siècle à Cleveland. L'analyse du corpus canadien présente donc des possibilités fascinantes pour l'identification de membra disiecta provenant des mêmes manuscrits. Cet article est une étude de cas portant sur quatre pages provenant du Missel Beauvais de la fin du XIIIe siècle.
Mots-clés : Codicologie, Otto Ege, membra disiecta, fragments de manuscrits, fragmentologie, liturgie, études de manuscrits, manuscrits médiévaux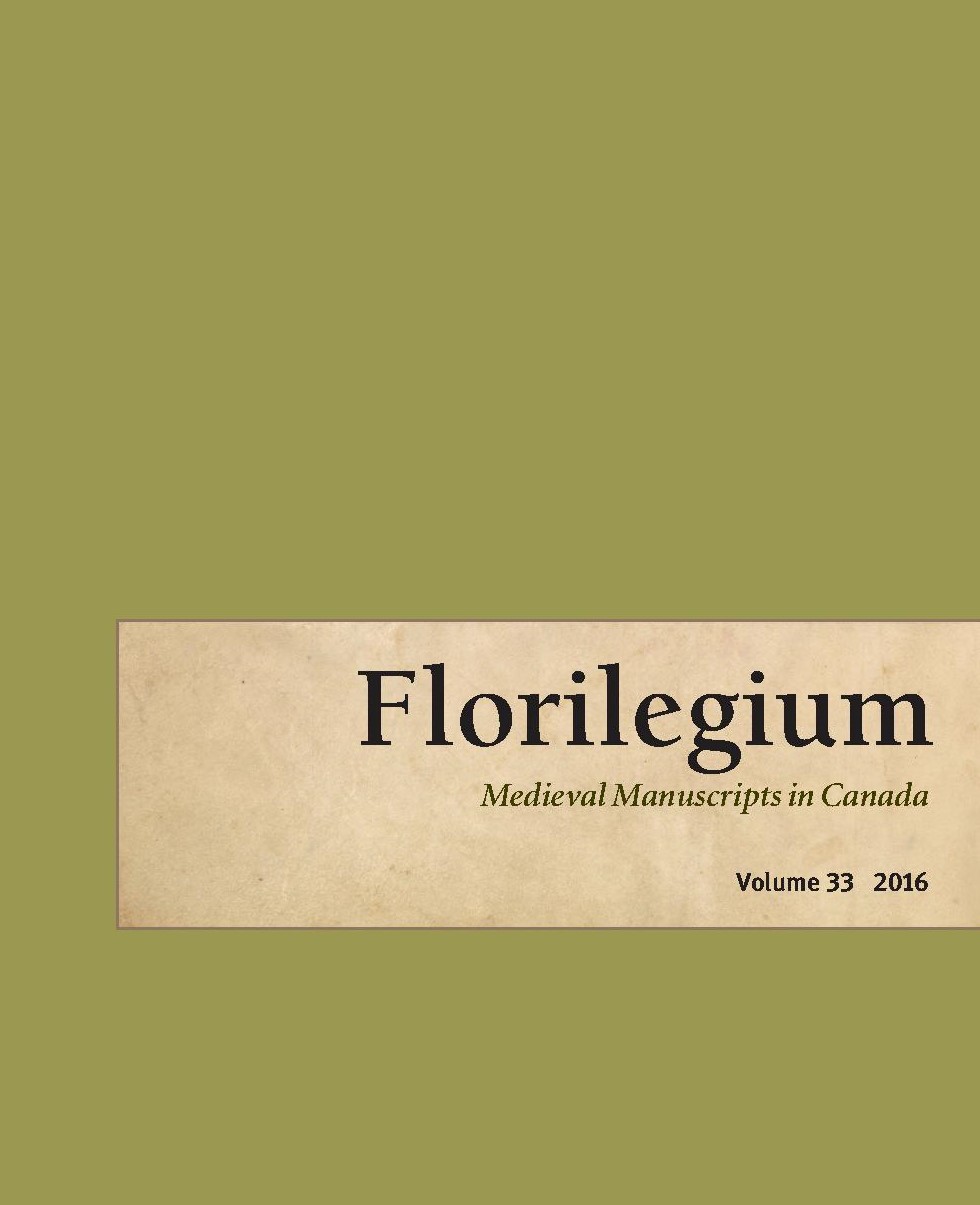 How to Cite
Davis , L. F. . (2020). The Beauvais Missal: Otto Ege's Scattered Leaves and Digital Surrogacy. Florilegium, 33, 143–166. Retrieved from https://journals.lib.unb.ca/index.php/flor/article/view/31194