Introduction: What Do We Study When We Study Manuscripts in Canada?
Abstract
Abstract
This essay invites readers to see the special issue of Florilegium it introduces as an opportunity to reflect on the scope and context of manuscript studies in Canada. The essays in this volume attest to the range of medieval manuscripts in Canada and their value for the study of medieval culture. When studied in their Canadian context, these European manuscripts also provide insight into the functions they might serve in a settler culture.
Keywords: Bibliography, Canadian archives, Canadian libraries, Canadian manuscripts, codicology, Dysart Collection; manuscript fragments, manuscript studies, medieval manuscripts
Résumé
Cette introduction au volume spécial de Florilegium propose aux lecteurs et lectrices de le voir comme une invitation à réfléchir sur la portée et le contexte de l'étude des manuscrits au Canada. Les articles du volume attestent de la diversité des manuscrits médiévaux conservés au Canada et de leur importance pour l'étude de la culture médiévale. Lorsqu'étudiés dans leur contexte canadien, ces manuscrits européens offrent également une perspective sur les fonctions qu'ils peuvent occuper dans une culture issue d'une colonie de peuplement.
Mots-clés : Bibliographie, archives canadiennes, bibliothèques canadiennes, codicologie, Collection Dysart, fragments de manuscrits, études de manuscrits, manuscrits médiévaux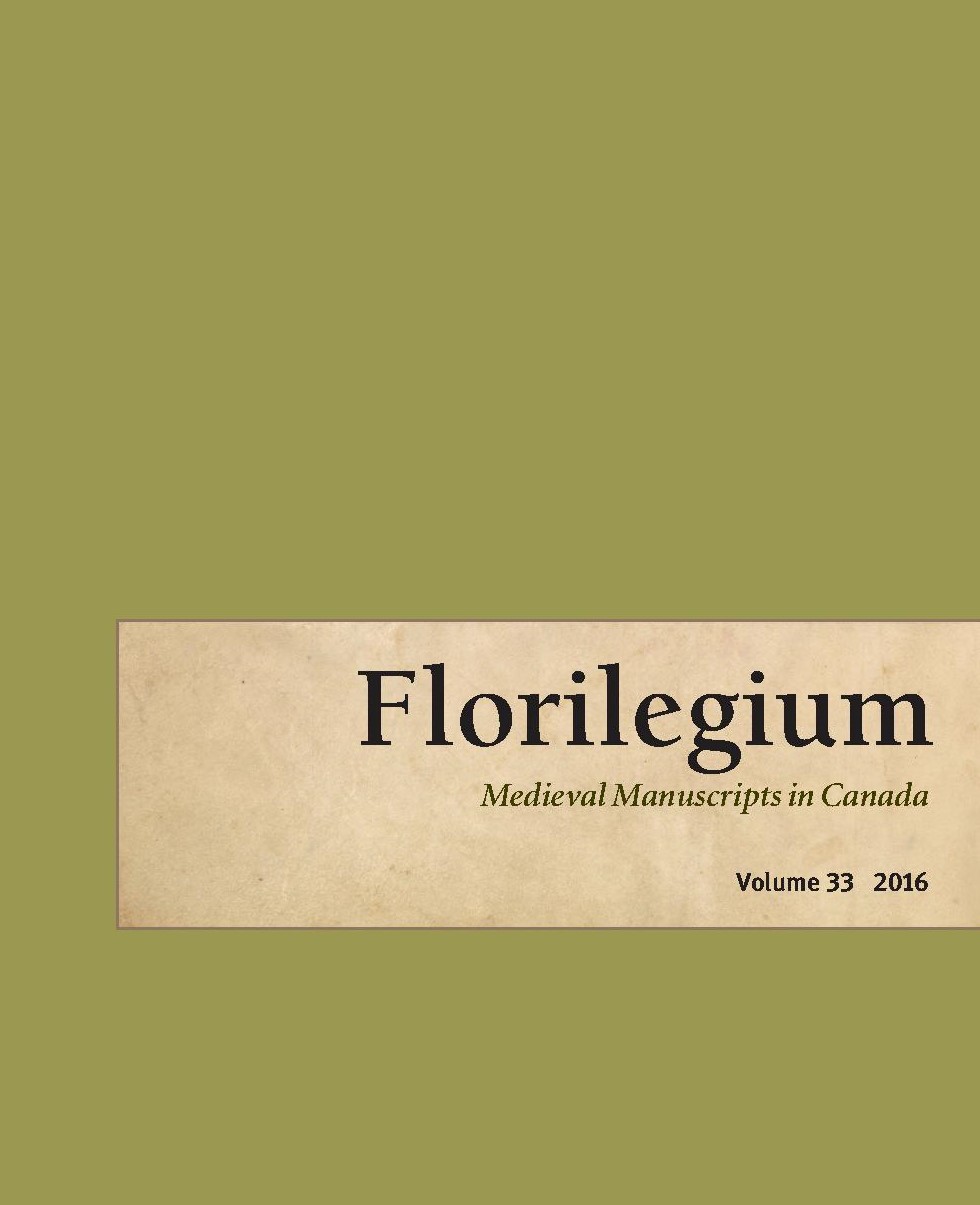 How to Cite
Watt, D. (2020). Introduction: What Do We Study When We Study Manuscripts in Canada?. Florilegium, 33, 1–14. Retrieved from https://journals.lib.unb.ca/index.php/flor/article/view/31184