Tears for Hector: Where Pathos Meets Piety in the Margins of the Roman de Troie
Abstract
For the full article, please visit Project MUSE or click here (subscribers only).   
Depictions of tears and drops of blood are common elements of late medieval religious imagery, prompts for religious meditation connected to the growth of affective piety. In the margin of a copy of Benoît de Sainte-Maure's Roman de Troie, the fifteenth-century annotator of BnF, fr. 1450 references this iconography with teardrops drawn in the margin beside the text at the moment of Hector's death. In doing so, the annotator cultivates a powerful aesthetic and emotional effect in a non-religious romance. This use of a technique developed primarily for devotional practice demonstrates the importance of such imagery as a tool not just for worship but for aesthetic interpretation.
Résumé
Les représentations de larmes et de gouttes de sang sont des éléments courants de l'imaginaire religieux du Moyen Âge tardif, faisant office de rappels pour la méditation religieuse, dans le cadre de la montée de la piété affective. Dans les marges d'une copie du Roman de Troie de Benoît de Sainte-Maure, l'annotateur du XVe siècle de BnF, fr. 1450 fait référence à cette iconographie avec des larmes dessinées dans la marge à côté du texte à l'endroit où est mentionnée la mort d'Hector. En faisant cela, l'annotateur provoque un effet esthétique et émotionnel puissant dans un roman non religieux. L'utilisation d'une technique développée tout d'abord pour la pratique dévotionnelle démontre l'importance d'une telle imagerie comme instrument non seulement de culte, mais également d'interprétation esthétique.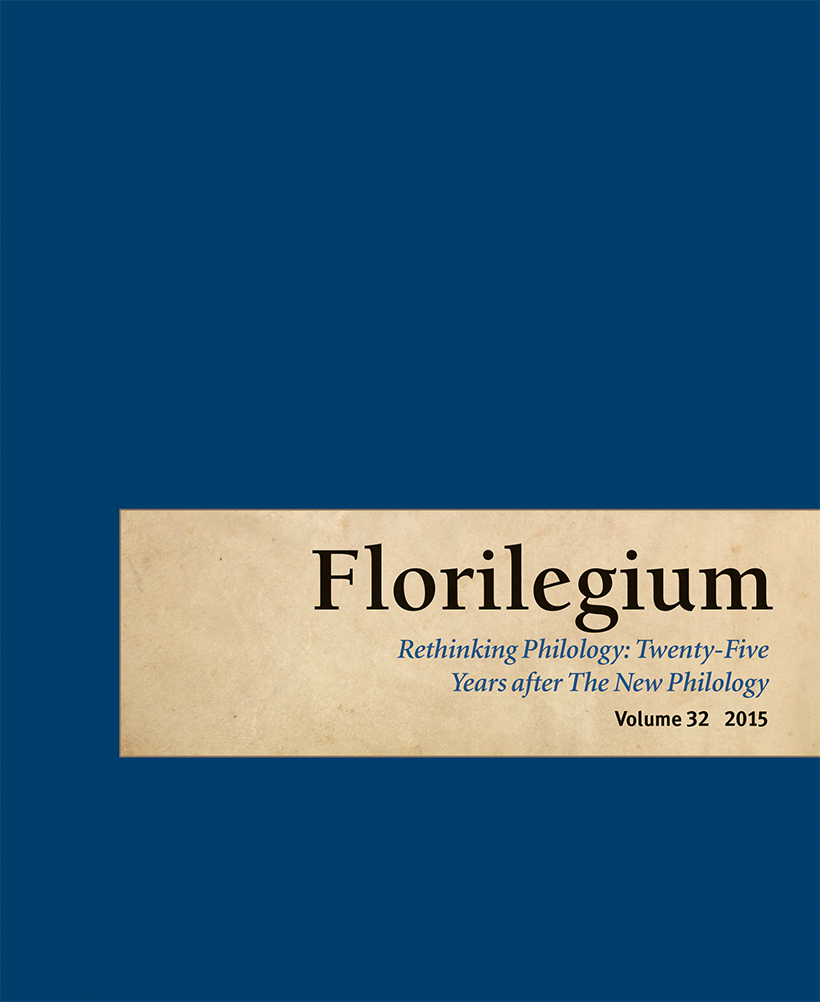 How to Cite
Eddy, N. (2017). Tears for Hector: Where Pathos Meets Piety in the Margins of the Roman de Troie. Florilegium, 32, 245 - 271. Retrieved from https://journals.lib.unb.ca/index.php/flor/article/view/25677