Philology in Ruins
Abstract
For the full article, please visit Project MUSE or click here (subscribers only).   
How are digitized manuscripts affecting the theory and practice of philology? I use historical and artistic photographs to explore the implications of the new 'photogenic philology' that has developed with the expansion of digital archives for medieval manuscript studies. Rather than choosing between 'real' manuscripts and their digital avatars, scholars can foreground how their modes of accessing documents shape their questions and conclusions. This kind of analysis helps us understand more directly how technology constrains our views of history, texts, and manuscripts.
Résumé
Comment les manuscrits numériques affectent-ils la théorie et la pratique de la philologie ? J'utilise des photographies historiques et artistiques afin d'évaluer les implications de la nouvelle « philologie photogénique », qui a été développée suite à l'expansion des archives numériques pour l'étude des manuscrits médiévaux. Plutôt que de choisir entre les « vrais » manuscrits et leurs avatars numériques, les chercheurs peuvent mettre une plus grande emphase sur la manière dont leurs modes d'accès aux documents façonnent leurs questions et conclusions. Une telle analyse nous aide à comprendre plus directement comment la technologie modèle nos visions de l'histoire, des textes et des manuscrits.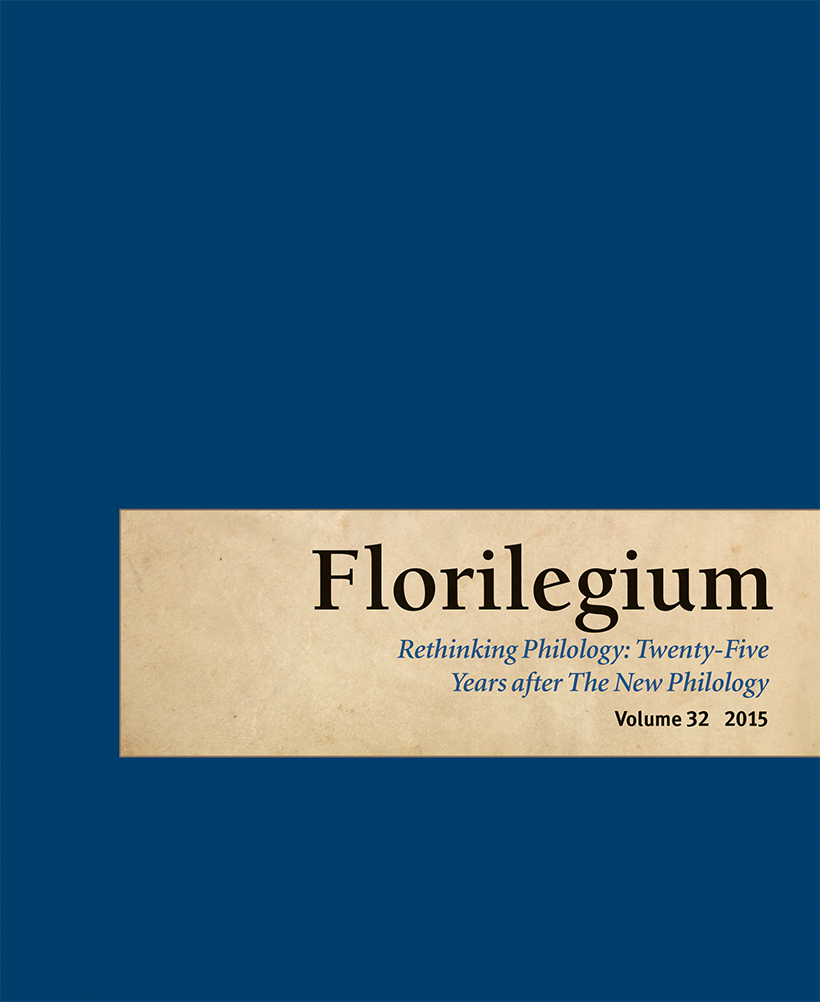 How to Cite
Warren, M. R. (2017). Philology in Ruins. Florilegium, 32, 59 - 76. Retrieved from https://journals.lib.unb.ca/index.php/flor/article/view/25668