Introduction: Philological Moves
Abstract
For the full article, please visit Project MUSE or click here (subscribers only).   
In order to contextualize the articles in this volume, the Introduction reviews the 1990s shift in medieval studies that we connect with the New Philology, specifically its stance on manuscript transmission and medieval textuality. While tracing the varied responses to The New Philology in Europe and North America, the Introduction also argues that decisive philological trends in twentieth-century German text editing were overlooked in the initial debate, especially the long-standing interest of German scholars in manuscript transmission.
Résumé
Afin de contextualiser les articles de ce volume, l'Introduction passe en revue le tournant des années 1990 en études médiévales lié à l'apparition de la nouvelle philologie. Une attention particulière est portée à la position de ce mouvement concernant la transmission manuscrite et la textualité médiévale. En retraçant les multiples réponses à « The New Philology » en Europe et en Amérique du Nord, l'Introduction démontre que, dans le débat initial, des tendances philologiques décisives en édition de texte en Allemagne du XXe siècle ont été négligées. Cela est particulièrement le cas concernant l'intérêt de longue date des chercheurs allemands pour la transmission manuscrite.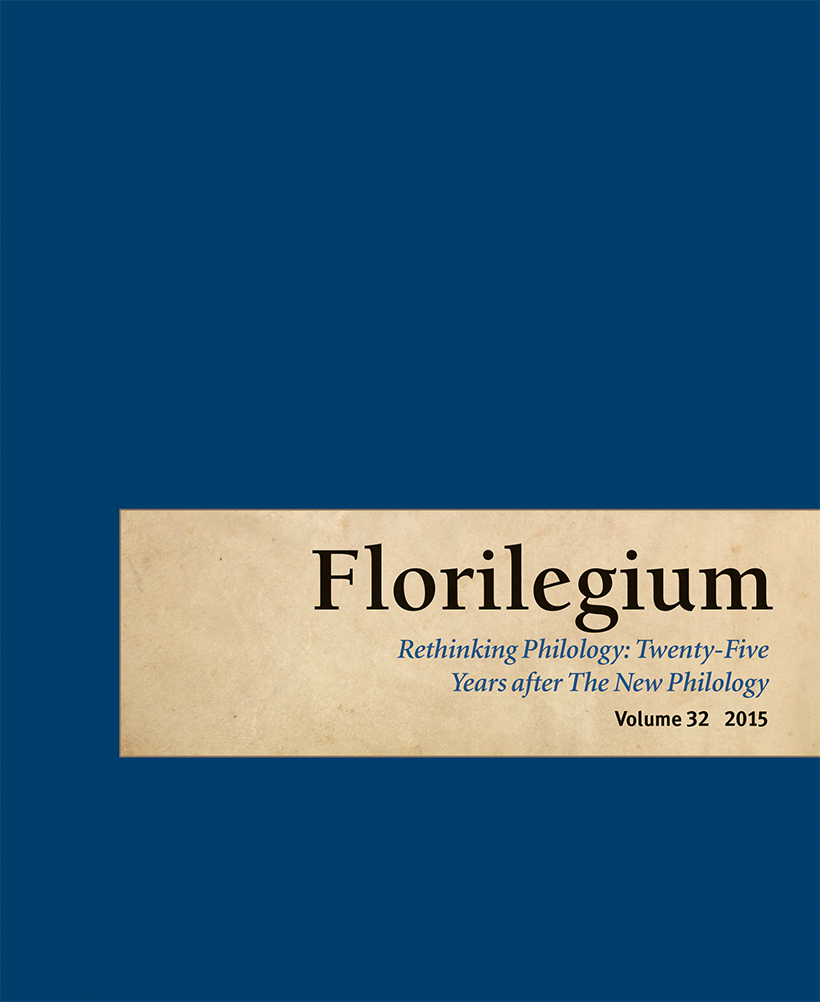 How to Cite
Stock, M. (2017). Introduction: Philological Moves. Florilegium, 32, 1 - 17. Retrieved from https://journals.lib.unb.ca/index.php/flor/article/view/25666